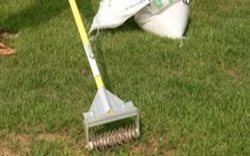 Curb appeal is for all seasons. Temperatures are cooling as Autumn is upon us. Now is the time to take a look around the outside of your home with a critical eye.
Early fall is a great time to plant grass seed filling in bare or damaged areas of your lawn. Overseeding is the process of planting seed into an existing lawn. Cooler nights and the dew of the morning help hydrate a freshly prepared area.
Work the area that needs repair by raking the soil or use a lawn aerator to create holes in the soil for moisture to penetrate grass roots.
There are easy, quick fixes by simply prepping the area with topsoil and spreading seed by hand. Or use one of the many topsoil-fertilizer blends on the market and spread it out.
A seed spreader will help distribute the seed with an even dispersement. Make sure you water the area well the first several days. Keep the grass seed hydrated a couple times during the day.
Fertilizing in early fall helps your lawn begin rebuilding grass roots that become damaged over the hot summer months. Of course, a more intense feed & seed can be applied to your entire yard to give you that lush green yard in the spring. With so many products on the market, the choice is yours!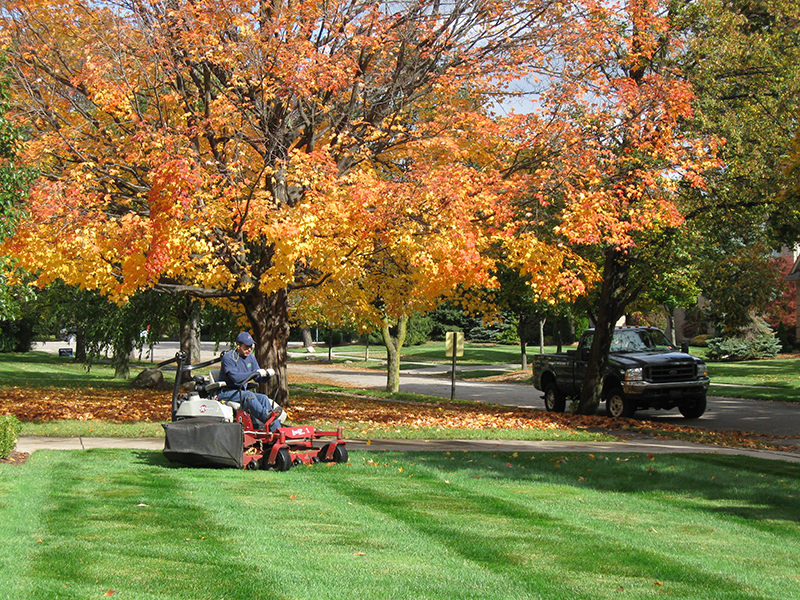 Keep mowing the grass, mulch fallen leaves, and enjoy our Western New York fall days. Remember to contact one of your favorite Signature Real Estate Services agents for all your real estate needs! 716-302-5222.